Modern training methods
As a vital part of the United Family Healthcare (UFH) system, we employ doctors on a three year training programme to teach them to be fully proficient EM attending physicians. We aim for the training to be of an equivalent standard to EM resident training in the United States and United Kingdom. We are the only hospital in China that offers this kind of comprehensive EM training.
We teach through a combination of clinical rotations with different specialties and weekly teaching. We regularly utilize simulation methods to ensure high levels of critical case experience. Journal club is held monthly, critically appraising international 'must read articles'. A comprehensive EM curriculum is followed including pediatrics, obstetrics and gynecology, ENT, ophthalmology as well as surgery and internal medicine.

Case base learning, podcasts, and international guidelines are used to facilitate learning. Examinations are conducted using a U.S. online system, and the pass mark is the median mark achieved by the US residents. All our fellows hold life support certification in basic/advanced cardiac & pediatric advanced life support (BLS/ACLS/PALS).
Experienced team
We are the only hospital, to offer this training within China in EM.

Quality assurance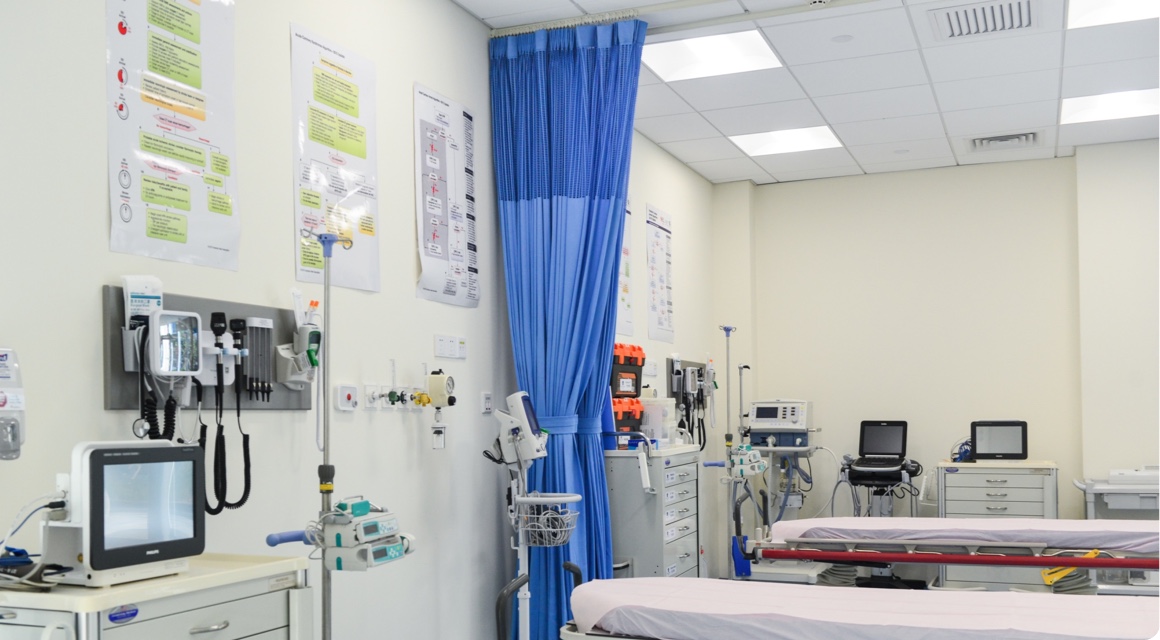 The fellowship partakes in monthly EM network meetings to create and implement international standard guidelines and encourage their use system wide in the cities where United Family have full-service hospitals.
At UFH we operate under strict international safety standards as is evidenced by our accreditation from the gold-standard Joint Commission International.
In UFH, EM doctors are encouraged to work closely with clinicians at multiple levels. We particularly focus on the human factors; encouraging excellent communication with patients and colleagues. This multi-specialty team approach not only enhances collaboration, but avoids mistakes, encourages speaking up if there is a safety concern, and most importantly focusing on every aspect of patient care.
Results show excellence
The fellowship was founded five years ago, and to date we have graduated seven EM attending physicians who are successfully working at all three of our major hospitals.
We currently have another six within our training programme and hope to graduate them in the next three years.
How do our patients benefit
Bilingual English and Chinese Speaking EM doctors with an exceptionally high standard of medical knowledge with sufficient abilities to work as equals to doctors in the United States or United Kingdom.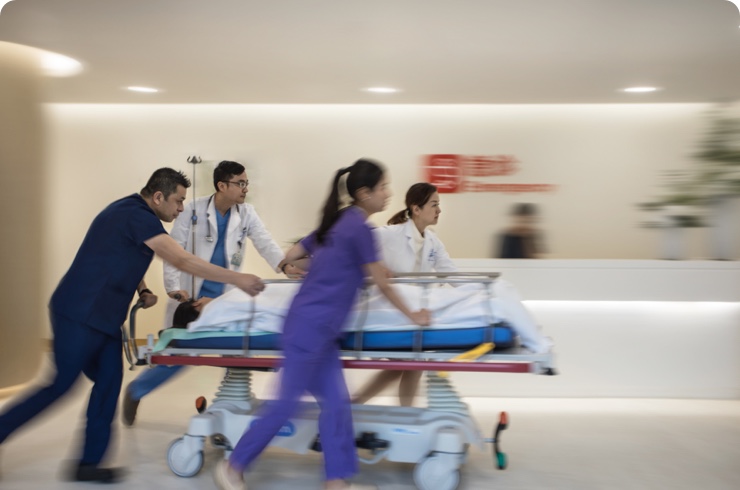 Ensured patient safety
At UFH, patient safety is a crucial focus, and in the EM departments we encourage transparency when mistakes occur, event reporting, reflection and honesty with the patients to try and minimize the risk of any similar events happening in future.
Tighter network
Graduating fellows from our training programme ensures an expectation that the international standards taught during the programme will be implemented into day to day practice.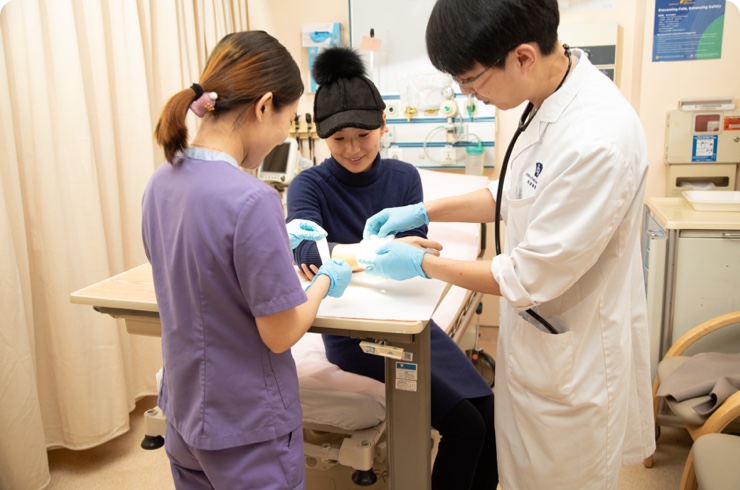 Enhanced patient experience
At UFH, we care about supporting these great clinicians who are willing to dedicate themselves to a demanding career in EM. We run team-building exercises to encourage cohesion. We operate annualized rotas that help to maintain supportive work-life balance whilst achieving the demands of providing a 24/7 service. We hope that happy and stable employees are able to give their patients not only excellent treatment, but also explanations and emotional support throughout their medical condition.