UFH Obstetric Services – a history of innovation
Obstetrics and Gynecology has always been a core United Family Healthcare (UFH) service, since its founding days. From the very beginning, it has been true to the mission of offering a pioneering service in a uniquely patient-oriented environment. Examples of firsts in UFH Obstetrics include the "LDRP model – Labor, Delivery, Recovery, Postpartum", whereby a couple would come in and have all their care in one room, without the need to change rooms; 24 hour epidural service (sadly something that is still lacking in some maternity units in other hospitals) in the delivery room; routine Cesarean Section under epidural (not general anesthesia); allowing husbands in to the delivery room or operating theater in the case of Cesarean Section. Beijing United Family Hospital was among the first hospitals in China to routinely offer a trial of labor after a previous Cesarean Section. All these pioneering services are currently well established in routine obstetric practice in China, in part because UFH has provided a model for others to follow. At United Family Healthcare, we continue to innovate to provide leading edge obstetric services to our patients.

What makes us unique
The team consists of experienced and renowned international and Chinese physicians, complemented by senior nurses and midwives, nearly all of whom have had experience working abroad. The service is physician led, but provided by both midwives and doctors. Our midwives usually carry out the delivery, but with an obstetrician and pediatrician present at the delivery in case of any need. This allows the couple to experience as natural a delivery as possible, with minimal intervention, knowing that doctors are always available.
During the prenatal phase, as well as the usual prenatal care, we offer childbirth and breast-feeding classes. These are important to make sure that couples are well prepared and know what options are available to them during labor and after.

After delivery, we have specialized nurses who help new mothers in the early days of learning to care for their baby and in particular help with breast feeding. We will help with the transition to care at home, and keep in touch during those early days when new parents are getting used to having a new baby in the home. In some centers we provide a postpartum service to help the mother get her strength and muscle tone back after a delivery, to aid recovery and prevent future problems.
Results show excellence
Within and between each hospital we continually review the patient experience and outcomes of care. We monitor key indicators such as patient satisfaction, Cesarean Section and breast-feeding rates, and regularly exceed international standards for these. Prenatal care in UFH uses the most up to date research to reduce the chances of problems in pregnancy, such as pre-term labor or high blood pressure.

How do our patients benefit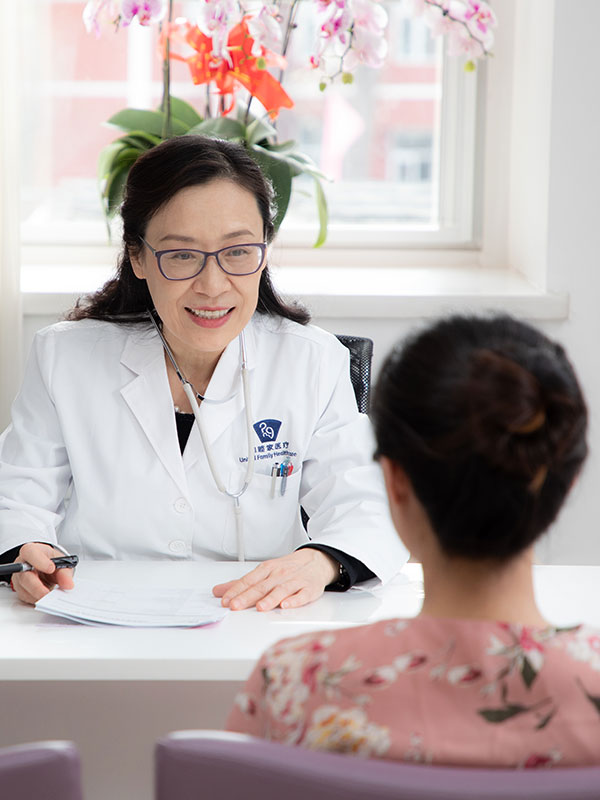 Always Safe
A pregnancy can only be defined as normal after the baby has been safely delivered and in your arms. Obstetric care is about striking the balance between letting nature take its course, and watching for problems. The Obstetric teams in UFH always have senior, experienced doctors available, who are able to step in if needed. We talk with parents-to-be and explain why we recommend a particular course of action, and discuss options, but always have the safety of both mother and baby as our top priority.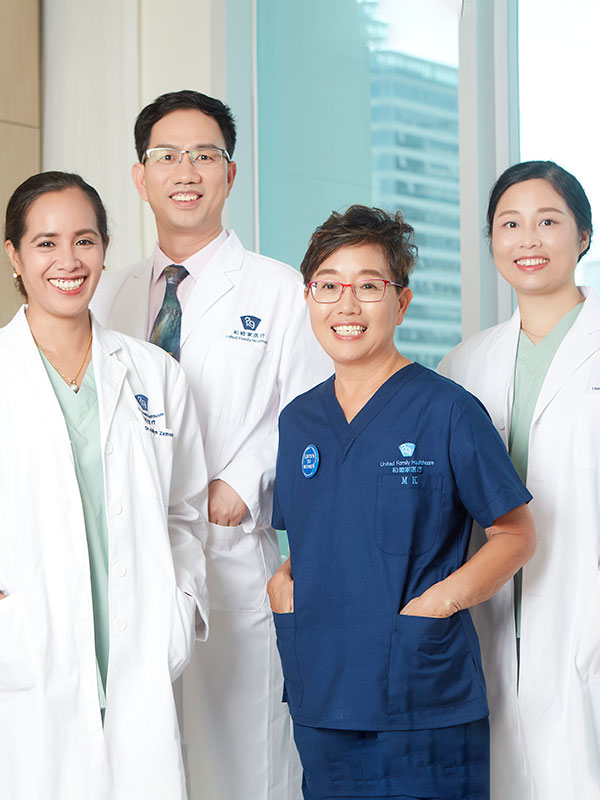 A team that works together
Good teamwork is essential for top obstetric care. The Obstetric team is made up of doctors, midwives and nurses, who work together seamlessly, each valuing the contribution of the other members in the team. Within each hospital, the Obstetric team works closely with other departments to ensure comprehensive and efficient care. Across hospitals the Obstetric teams work together, sharing best practices, continually reviewing the latest evidence, in order to bring the excellent available care to our patients across the UFH network.