General introduction
As an important part of the United Family Healthcare system, medical imaging services provide timely and comprehensive imaging diagnoses to frontline clinicians in supporting patient care. In light of the core United Family Healthcare I CARE values, UFH imaging offers our patients not only quality diagnostic services, but also a unique experience.
State-of-the-art equipment
Each UFH facility is equipped with state-of-the-art diagnostic imaging modalities that are defined by the facility scope of service. These modalities include X-ray, fluoroscopy, computed tomography (CT), magnetic resonance imaging (MRI), mammogram, ultrasound, and digital subtraction angiography (DSA). For those studies that on-site modality is not available, such as PET-CT, green channels with the local medical centers are in place to facilitate patient's need.

How we operate differently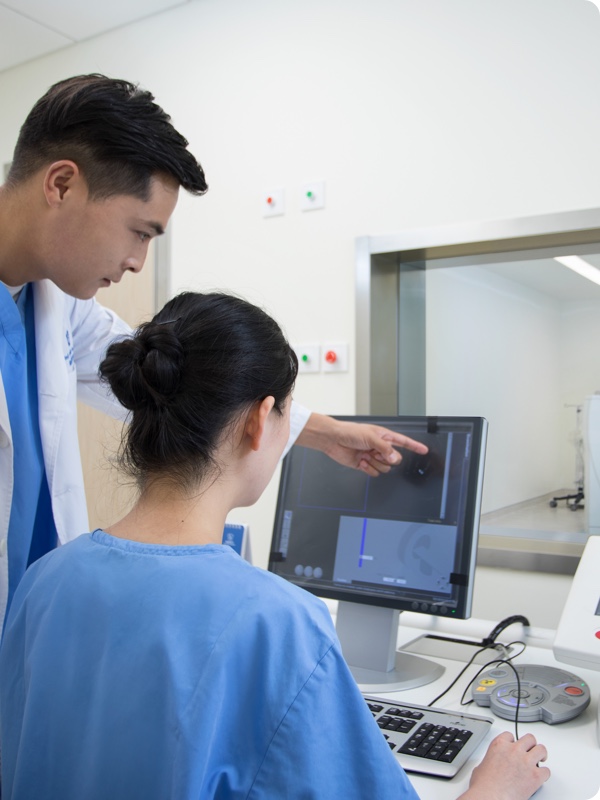 Experienced team
UFH imaging teams are composed of experienced radiologists, sonologists, technologists, nurses, and supporting staff.
Our diagnosing physicians are able to read a wide range of studies. They also maintain individual interests in subspecialties, such as neuroradiology or interventional ultrasound. This unique structure brings the overall reading capacity of the group to a higher level.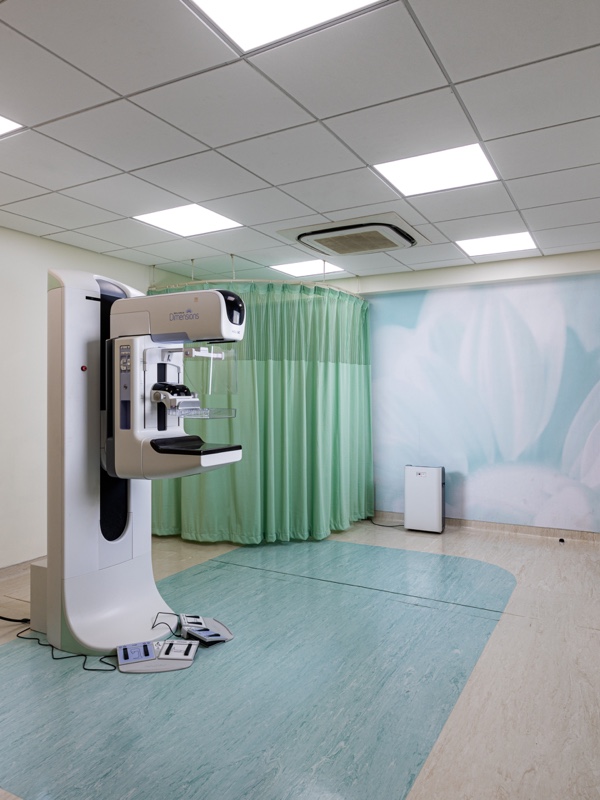 Quality assurance
As the foundation of a quality diagnostic imaging performance, imaging quality is one of the key factors. In order to ensure the quality of the images, UFH medical imaging services strictly follow standardized protocols that are established by national and international regulations and professional recommendations.
UFH-wide and departmental indicators are in place and regularly reviewed to ensure imaging quality. Compromising scanning protocol for speeding up the process or seeking "higher operation efficiency" are commonly seen in some health facilities who want to take shortcuts, yet such behavior is completely unacceptable at UFH where we operate under the strictest international safety standards as is evidenced by our accreditation from the gold-standard Joint Commission International.
In UFH, radiologists and sonologists are encouraged to work closely with clinicians at multiple levels. It is believed that through communication among multi-specialty teams not only enhances collaboration, avoids mistakes, but most importantly improves patient care.
Results we have demonstrated
By monitoring quality indicators and implementing improving initiatives, UFH imaging service provides solid quality and reliable diagnostic results. For example, a 37-point imaging check list is used to monitor thoroughness of 2nd trimester prenatal ultrasound scan for fetal anatomic screening, and monthly data shows more than 98% compliance, indicating quality screening results.

The benefit to patients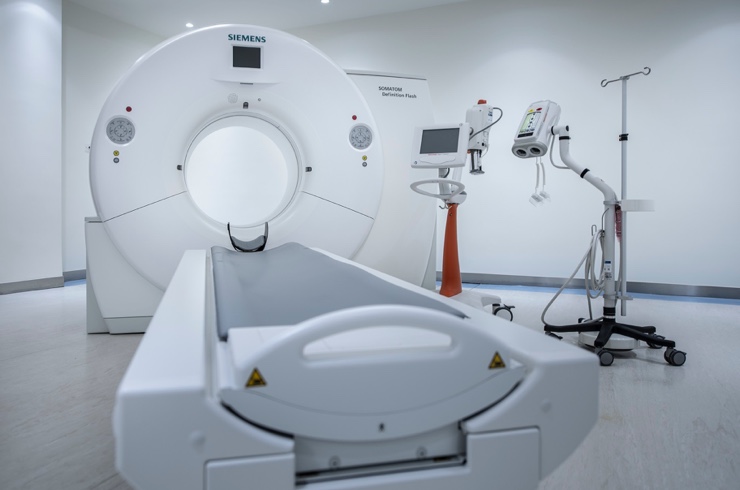 Improved patient safety
At UFH, patient safety is the first priority of our clinical practice. Safety precautions in imaging services is reflected in every step of the workflow, where non-medically indicated imaging study is not permitted; non-imaging parts of patient's body are properly protected from unnecessary radiation; signs and alerts for potential radiation or magnetic hazards are in place; all staff is encouraged to call time-out/stop during the workflow if there is safety concern.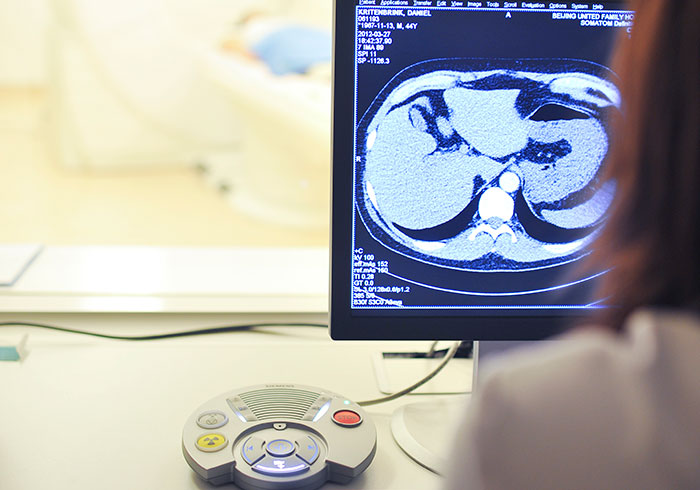 Tighter network
As a critical part of medical records, images of diagnostic studies are digitally stored and managed with the highest of security protocols. The UFH-wide PACS makes image sharing and viewing possible throughout all UFH facilities in a timely fashion. This set-up not only allows clinicians to review all completed imaging studies via any PC within UFH, but also support patients' access to any UFH facility for their care without having to carry the films.Through connectivity, imaging departments at different UFH facilities are able to work closely as one group. There are regular group meetings and case discussions among group members to support building up the UFH-wide standard of imaging practice.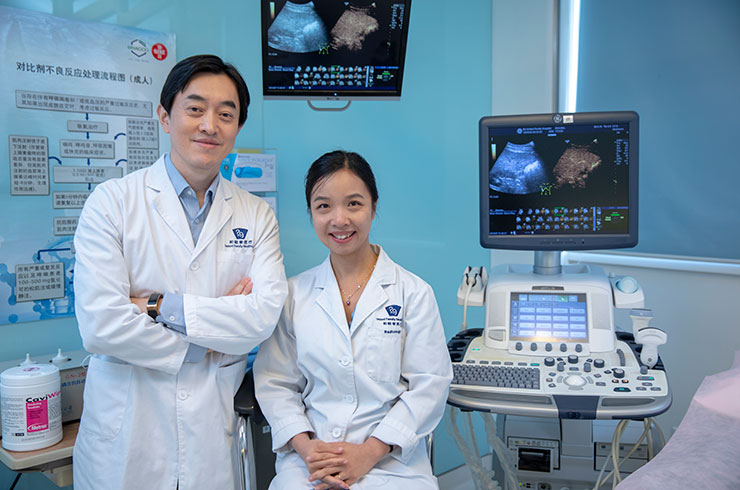 Enhanced patient experience
At UFH, we understand that only competent, confident, and happy employees are able to provide quality service to our patients and subsequently enhance patient experience within our facilities. Therefore, imaging services not only values professionalism, teamwork, respect as the workplace culture, but also provides a warm, friendly, healthy environment to our employees.